Login
Log in if you have an account
Dont have an account? Register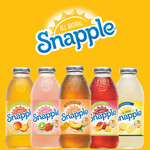 American Groceries
Offering well known American brands and products. You'll definitely find some of your favorite American items at Kellys! The stores cannot guarantee availability of any particulair item shown on the website. Please contact store for actual stock.
Kellys Expat Shopping is The Netherlands number one shop for English and American products! With stores in The Hague, Wassenaar & Amsterdam and a webshop with delivery options all over Europe we've been the home supplier for British & American Groceries for over 10 years!
Offering well known American brands and products such as Kraft, A&W, Lucky Charms, Reese's, Cheerios, Aunt Jemima, Betty Crocker, PAM, Goldfish, Wishbone, Jif Peanut Butter for those PB&J Sandwiches and of course not forgetting our stuffed turkey's and pumpkin pie's for Thanksgiving!
We offer more than 500 American products, from dry goods to frozen and fresh. Thanks to our own import of American products we guarantee first quality and freshness.
If you feel like there's anything missing, please do contact us
Sign up for our Newsletter
Subscribe now and get our monthly updates and special offers!