Login
Log in if you have an account
Dont have an account? Register
Rotterdam - Here we come!
17 May 2023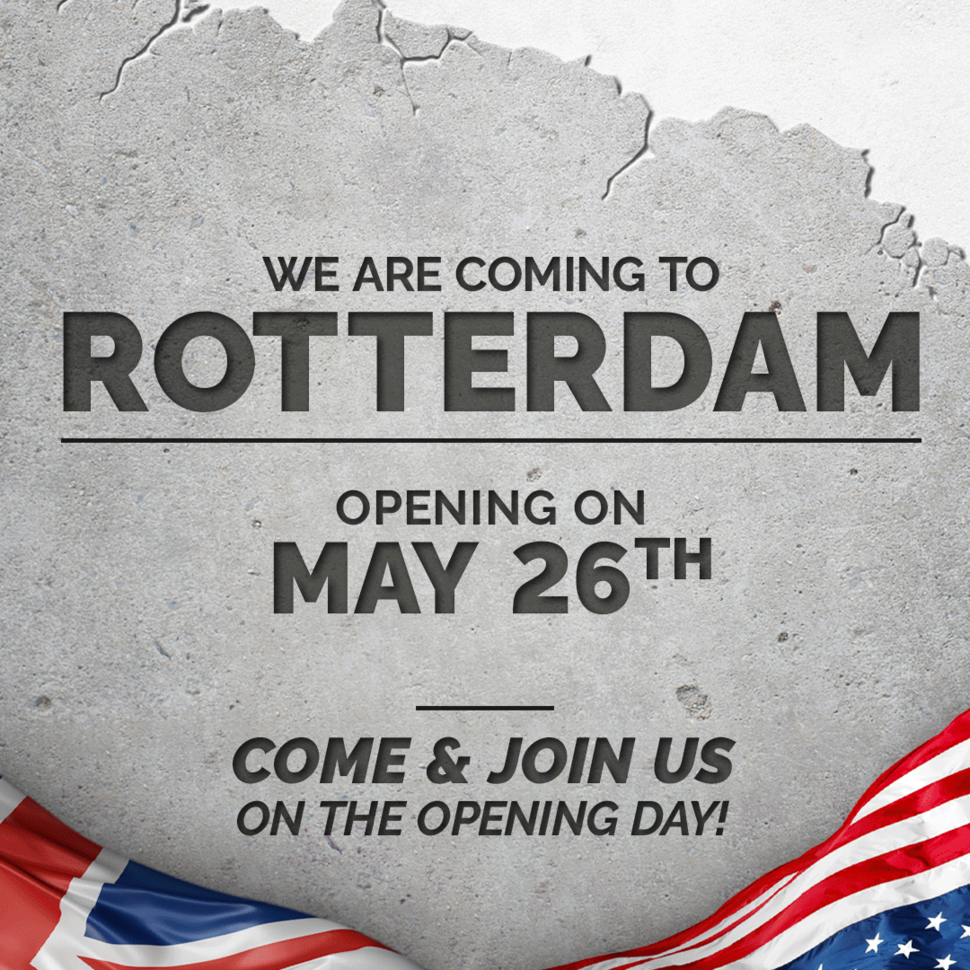 We're coming to Rotterdam! 
You read that right - Rotterdam, we are coming for you! We have spent the past month deep cleaning the building, painting the walls, putting up shelving and receiving over 25 pallets of delicious products to fill the shop! No more will you have to make the trek to Wassenaar, meander up to The Hague or even go as far as Utrecht or Amsterdam to get to peruse our stores. 
With sleek black shelving, an island of 6 freezers filled to the brim and a fridge full of the finest sausages and bacon you could ever want. It's all the goodies from our other stores in yet another location. Kelly's Expat Shopping is landing in Rotterdam and we want you there to celebrate with us.  
Nestled nicely on the Pannekoekstraat, at number 72-74, we are in the heart of Rotterdam. Only a 15 minute walk from Rotterdam Centraal, with easy parking on the streets or nearby parking garages, meaning you can fill the car to the brim and haul it home easily. You can mosey through the city, stopping off at all your favourite shops before landing at Kelly's and getting the really good stuff! Of course, all your favourite products will be there! With shelves fit to burst with British Tea, Betty Crocker Cakes, Cadbury's Chocolate, Branston Pickles, Walkers Crisps and so much more. With Flamin' Hot Cheetos landing shortly, Prime should be in store and some other fun newbies to join… keep an eye out!
We are just a couple streets over from the iconic Markthal, a 10 minute walk from the Bijenkorf and situated on the gorgeous Pannekoekstraat with beautiful terraces to sit and enjoy a drink (or two) after a busy day of shopping! The new store is spacious with high ceilings and huge windows so you can peak in whilst we add the finishing touches! 
With over 60 metres of shelving to get in, building a new shop is no small operation. Kelly and Jason have been busy getting the store going with four other staff members to receive the deliveries and build bigger and better displays than ever before. The new manager, Eliska, is coming over to Rotterdam after originally working in the Utrecht store for the past year. With a passion for the products and years of retail experience, we are excited to have her heading her own team in the heart of Rotterdam and hope you will give her and the brand new team members a warm welcome to the store.
What else can we say? We can't wait to get going in the wonderful city that is Rotterdam. As it's such a major port city, it seems fitting that we have landed where all the boats come in - bringing you goodies from Great Britain, The United States, Ireland, Canada and much more! 
So come and celebrate! Join the Kellys family in Rotterdam Friday 26th of May, and kick your weekend, and the new store, off with a bang!