Login
Log in if you have an account
Dont have an account? Register
Burns Night (25th January)
17 Jan 2023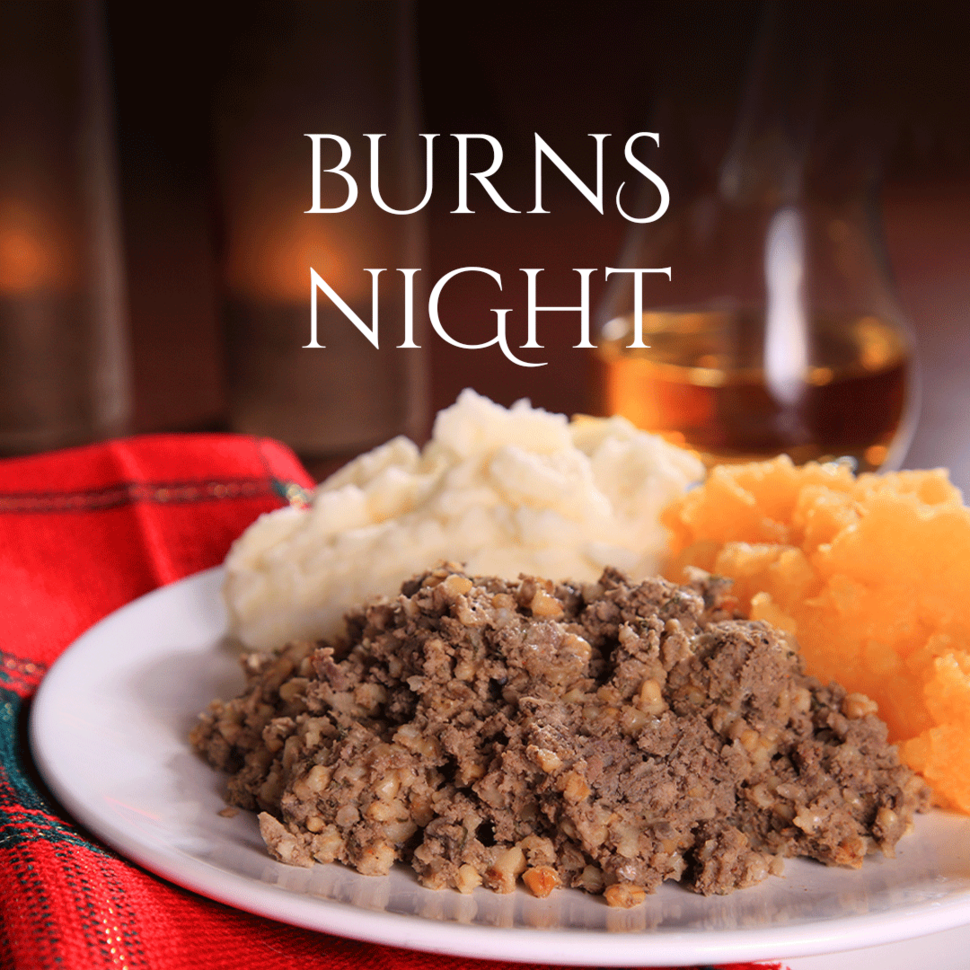 This post is to our Scottish patrons who will be getting ready to celebrate Burns Night, and for those who may no nothing about it but want to learn. We provide a little history, a little song and a little bit about all the wonderful Scottish products we've got here at Kelly's to help you celebrate. Here in one of the flattest lands in the world, it's hard to imagine the beauty of the Scottish highlands, but we provide a little taste to celebrate. (And yes, we've got Haggis!) 
Burns Night - Celebrating the life of poet Robert Burns 
Known affectionately as 'Rabbie Burns' he was a famous Scottish poet and widely acknowledged as the national poet of Scotland. He's known for writing poems and lyrics in the Scottish language - Scots. (Although, he also wrote in English making his works accessible worldwide). He's known for making original compositions and reimagining folk songs from Scotland, with perhaps his most famous song 'Auld Langs Syne' being sung across the world by Scots and non-Scots alike at the stroke of midnight on New Years. 

He's also recognised as one of the pioneers for the Romantic Movement. Romanticism started taking off in the 1800's. Simply explained - at its core there is an emphasis is on individualism - freedom from rules and the pressures of society. Expressed through art, music and writing, it was an intellectual movement that gain more and more popularity throughout Europe during the nineteenth century. After Burn's death, his work became inspirational in the continuation of this movement and founders of liberalism and socialism. 
After death, many of his friends and people he had known gathered to celebrate his life and work on July 21st (on the fifth anniversary of his death). This changed to the 29th of January - what they originally believed was his birthday. Until birth documents from the parish at which he was born came to light - and the date to celebrate was changed to be 25th January instead. 

And so, Burns Night was born and held every year on his birthday to celebrate his life and poems. 
Burns Night - Tradition
The traditional evening of Burns Night, typically began with a piper welcoming guests, playing the bagpipe as each one arrives. (Or you can simply listening to Scottish music if you don't have a piper handy!). The supper would begin after warm welcomes from the host, with soup being the first course, before the piping of the Haggis began. 

The haggis would be brought to the table as bagpipes announced its arrival. The host would then recite Burn's song 'An Address to a Haggis'. At the end of this, a whiskey toast is proposed to the haggis before everyone sits down and tucks in! Usually served with mashed potatoes and mashed turnip - it's a hearty meal to ward off cold January nights in Scotland. (Or a cold night here in the Netherlands...)
Burn's life would be celebrated, his poems read, his works admired - first by those who knew him best, then those who found in his work. The night would close with thanking all the guests and heartily singing 'Auld Lang Syne' to finish. 
Scottish Products - A taste from Home
Here at Kelly's we stock the much beloved Haggis! The savoury meat pudding made from sheep's heart, liver and lungs - minced and mixed with onions, oatmeal, suet and spices. It's traditional to eat on Burns Night - so don't miss out! We have Grants Haggis here - with a slightly grainy, oaty texture similar to a crumbly sausage - it has a delicious spicy, savoury flavour.
We also have Cathedral City Creamy Mash to pair with it - Enjoy a rich creamy mash potato with an extra layer of cheesy goodness. 
Let's not forget we also have Scotlands favourite drink (outselling Coca-Cola in Scotland!) - Irn Bru! We have the original, Diet, Xtra and the 1901 glass with original recipe! Whether you're looking for a can, a bottle or a full tray. 
We've also got Scottish Blend tea for a warm taste of home, these chilly winter evenings (and perfect to have once you've finished your Burns Night supper). Additionally, it just so happens to pair perfectly with the selection of shortbread we have here! Walker's Oaty Shortbread, Shortbread Fingers or McVities take on the classic Scottish biscuit! 
The Scotch whiskey? You'll have to look to Gall & Gall we're afraid! 
Bonus Note: Auld Langs Syne 
It's the song everyone will recognise as soon as you hear the tune, though surprisingly many don't really know the full set of lyrics.
Auld Langs Syne translates into modern English as 'Times Long Past'. Burns himself stated that this song was from olden times, 'never been in print, nor even in manuscript until I took it down from an old man' - meaning some lyrics can be considered slightly 'borrowed' from the Scottish song, with the original singer never to be known. Thankfully Burns sent his version to the Scots Musical Museum way back in 1788 and it's known across the world today. 
Meaning we sing a 235 year old song every New Years! 
Original version by Burns:                                          Standard English version: 
Should auld acquaintance be forgot,
and never brought to mind?
Should auld acquaintance be forgot,
and auld lang syne?

Chorus:


For auld lang syne, my jo,




for auld lang syne,




we'll tak' a cup o' kindness yet,




for auld lang syne.

Should old acquaintance be forgot,
and never brought to mind?
Should old acquaintance be forgot,
and auld lang syne?

Chorus


For auld lang syne, my dear,




for auld lang syne,




we'll take a cup of kindness yet,




for auld lang syne.
Are you celebrating Burns Night? Have additional information on Robert Burns? Let us know in the comments below!