Login
Log in if you have an account
Dont have an account? Register
Cereal-ously Great Cereal!
05 Jul 2022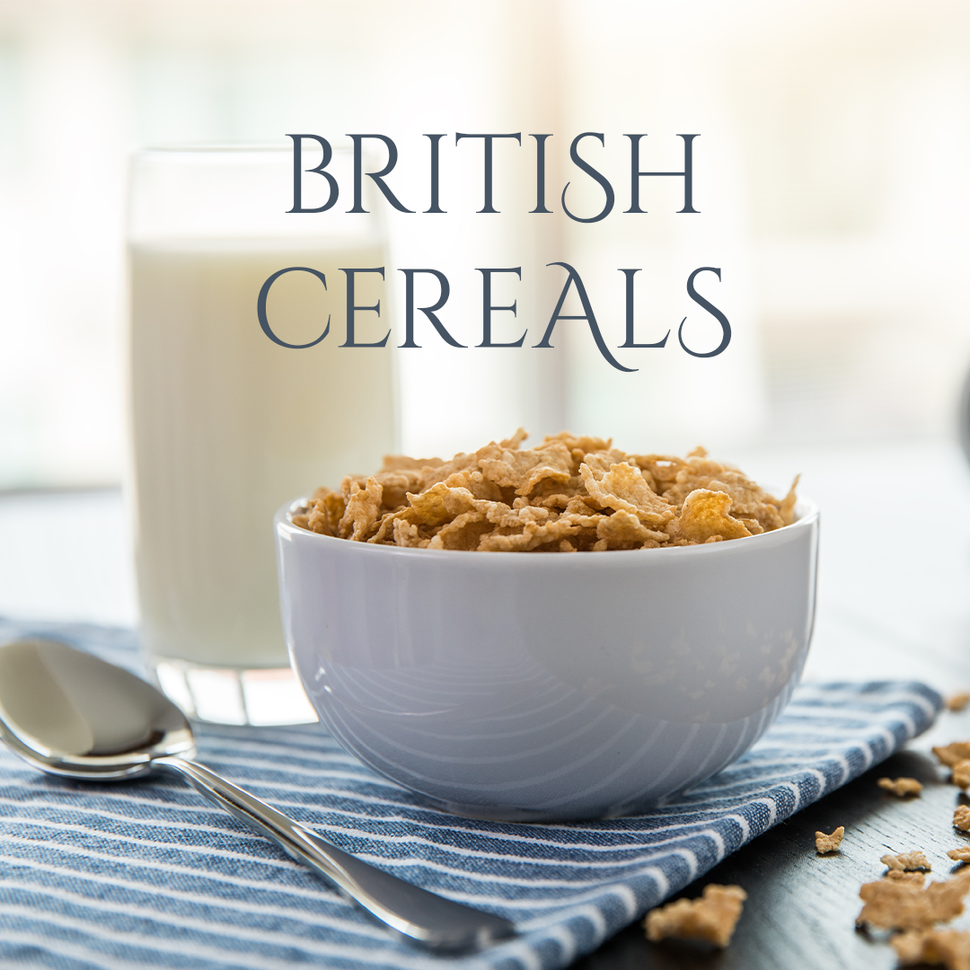 British Cereal - A Breakfast for All 
Here in the Netherlands, it is not uncommon to start your day with a sandwich... Whether you add a little ham, a little cheese, or maybe some hagelslag to kick your day off, it is one of the favourite breakfasts across the land. Yet over that pesky channel, things go a little different in the morning and one of the number one things to have is a bowl full of milk & your favourite cereal! 

Are you a Nestle queen? A connoisseur of Kellogg's? Supporter of Shreddies? Well, below we have listed the top 5 most popular British kinds of cereal we currently sell! Just a quick blog for some morning inspiration!
So in the famous words of Dolly Parton - pour yourself a cup of ambition (or in this case, a bowl of cereal!) and let's go! 
Coming in 5th...
Coming in fifth is the Cookie Crisp by Nestle. How can a cereal which is essentially a bowl of cookies, not rank higher? Excellent question! Especially as it is made with whole grain and has six essential minerals nestled inside. With the ever-important calcium and iron to get you through your day! It's perfect for those who don't think they love cereal, but need to be proven wrong! A wonderful balance of cookie, kooky and cereal - why not give Cookie Crisp a whirl?

(Another great one from Nestle is the Nesquik cereal - which turns the milk into chocolatey goodness for an extra sweet start to the day!)
Fourth today is: Shreddies 
A classic which has two delicious variations - Shreddies Choco & Frosted Shreddies (with a little extra sugar) - this cereal is a staple in any British household. For years they featured the wonderful cartoon classics, Tom & Jerry, on their boxes as part of an advertisement campaign. Later 'Mr. Hungry' acted as their mascot and was marketed as the cereal to keep hunger 'locked up til lunch'. And of course, much more recently the Knitting Nana's featured in ads 'helping you through till lunch' - (Which was intended as a small throwback to the 90's campaign!)
They've had a bunch of different looks, and a new recipe, but always stayed a nation's favourite with amazing taste and texture. A great way to get going in the morning (and last through until lunch!) - Shreddies! 
Third, earning the bronze medal: Quaker Oats
Another one which offers a wonderful variety and is one of the fastest movers we've got: Quaker Oats, Oats So Simple! The Original, Golden Syrup, Sweet Cinnamon & more. This is for those who are on the lookout for a sweet porridge to which they can add a little twist! Whether it's a sprinkle of sugar, a selection of fruits or a couple of small chunks of chocolate. Perfect for a balanced diet, with a superb taste (and smell) to help you wake up a little in those early mornings. Especially in winter - there is nothing better than a warm bowl to help get over the sadness of leaving your toasty bed. 
For over 140 years, the Quaker family has been producing deliciously nourishing breakfasts from the mighty oat. Established in 1877 by Henry Parsons Crowell, Quaker Oats was created with the belief that everyone, everywhere should have access to good nutrition!  We've got to say they're succeeding. 
Silver medal for second place: Shredded Wheat Bitesize 
 This one is just pipped to the post, and not by the larger sized Shredded Wheat counterpart! The Bitesize just sells that little bit better here at Kelly's. Maybe it creates the perfect milk to cereal ratio, maybe it's less effort to chew first thing in the morning whilst you're still half asleep... All we know this bitesize cereal is a huge mover! 
Nestle's Shredded Wheat cereal is made with just one natural ingredient! The ingredient you ask? Crispy, crunchy, delectable whole grain wheat. Sown, grown and ripened on farms across all of the United Kingdom! Another breakfast you can add a little oomph to - simply throw in some chopped nuts or a couple cut up pieces of fresh fruit to give it a little extra something! 

So number one? 
Some honourable mentions from Kelly's cannot be missed... Alpen No Added Sugar for all you healthy lot! Rice Krispies 700g to share with the entire family (and make some amazing Rice Krispie cakes with!) and of course Weetabix -  both banana and natural flavour just flies off the shelves. But pipping them all to the post is the one... the only... 
Kellogg's Crunchy Nut Cornflakes! 
There is something about Kellogg's Cornflakes that Brits just seem to adore. Why? Well, why wouldn't they? 
Amazingly delicious, sun-ripened flakes of corn, drizzled in smooth, clear honey and encrusted with handfuls of chopped nuts! Kellogg's has been around for almost 120 years and knows a thing or two about cereal! (as you can probably tell with their huge selection and the fact they're a staple across British kitchens). So it seemed fitting Crunchy Nut Cornflakes were number one - after all, they've been around since the 1980s. The team over at Kellogg's make around 20 million kilograms of Crunchy Nut every single year, and  we can only request they keep going as it flies off our shelves so quickly! 
So give it a whirl and send your taste buds crazy with mouthwatering Crunchy Nut this breakfast. 
Fun Bonus Fact: In 2012, Kellogg's became the world's second-largest snack food company (after Pepsico) by buying the well-known and loved Pringles for $2.7 billion in a cash deal! (So the same people who provide seriously great cereal also make some of the most favourite crisps in Britain!)
Conclusion

Did you agree with our list? What's your number one favourite cereal to start the day? Or are you more of a full English breakfast kind of person? Let us know in the comments below!