Login
Log in if you have an account
Dont have an account? Register
Happy Halloween!!
13 Oct 2020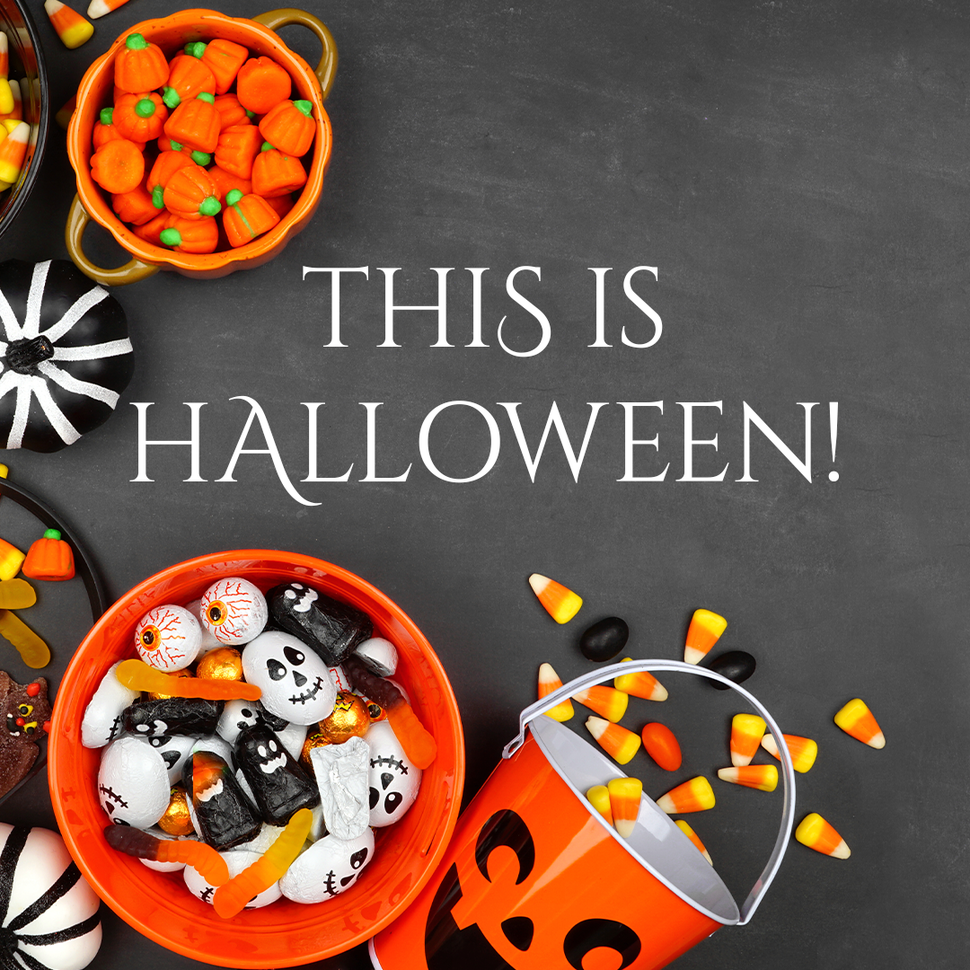 Happy Halloween!!! 
Haunted houses! Spooky skeletons! Ghastly ghouls! And let's face it… pretty perfect pumpkins! So is Halloween your favourite holiday of the year? Have your sorted out your costume? And are you coming by with a Trick or a Treat?
A Mini Haunting History
Halloween is widely assumed to be derived from the Ancient Celtic festival of Samhain. Bonfires would be built and costumes would be worn to scare away any ghosts who might want to haunt the living! Dancing and leaving out food would appease spirits and the light shining through the turnips (not pumpkins!) would scare away the evil ones!
Halloween today is a little different – carving out pumpkins, decorating your porch with cobwebs (even though we spend all year trying to get rid of them!) and, of course, stocking a bowl full of sweeties is left for any beasties who come a knockin'!!
Our Spooky Sweeties
So yes, the Halloween you know and love today is a little different! But do not fear! We are here to make sure all your sweet-tooth needs are met! And, of course, you have to have a little extra to share with the Trick or Treater's (or roomates, family members and loved ones!)!
So I'm not going to bore you with details, but just give you a mini list of our most popular treats! (and if you click on the link, it will take you straight to the product page!)
What else could be number one but Cadbury Goo Heads? Wonderfully sweet treats:  https://www.kellys-expat-shopping.nl/en/goo-head-creme-egg-5pk.html

Loadsa Chews! Full of classics such as Refreshers & Drumsticks:  https://www.kellys-expat-shopping.nl/en/swizzels-loadsa-chews-189g.html

Addam's Family Popping Candy! Mini explosions in your mouth! Maybe not spooky, but definitely fun: https://www.kellys-expat-shopping.nl/en/the-addams-family-popping-candy-33g.html
We would add more, but with the fog descending over this spooky season… we like to keep a little mystery! Swing by and visit our shops! You'll see our grisly gruesome doorman ready to welcome you... (His nickname is Longshanks!) And he is the one you must pass to pick up your pumpkins and more!
Possessed Pumpkins
Every year we get the most stupendous pumpkins possible! Whether you want a large... or gigantic one! Or perhaps it would be best to have a 'practice pumpkin'. That spare one you get in case you mess up the first?
We've even linked a handy video below with tips and tricks you can use to make the perfect pumpkin, the first time 'round:
https://www.youtube.com/watch?v=QhNsbPJcAFw
Daunting Decorations
So you've got the bowl full of sweeties and all that's left is decorating the front door. Whether you want to go all out and cover your doorway in fake cobwebs and spiders or you just want a little welcoming Happy Halloween sign!
Perhaps you're throwing a party and need those finishing touches. From purple and green napkins, cutlery holders, plates and tablecloths to wall decorations - stickers and garlands galore! 
Whatever you need to make Halloween spine-chilling, sinister, spooky and more, come visit our ghastly gang of ghouls here at Kelly's Expat Shopping! We'll help you find what you're looking for!
Let us know your best pumpkin carving ideas or your favourite scrumptious sweets, the ones you simply can't share!
Happy Halloween to all our wonderful customers!