Login
Log in if you have an account
Dont have an account? Register
Let the Christmas Countdown Begin!
01 Dec 2021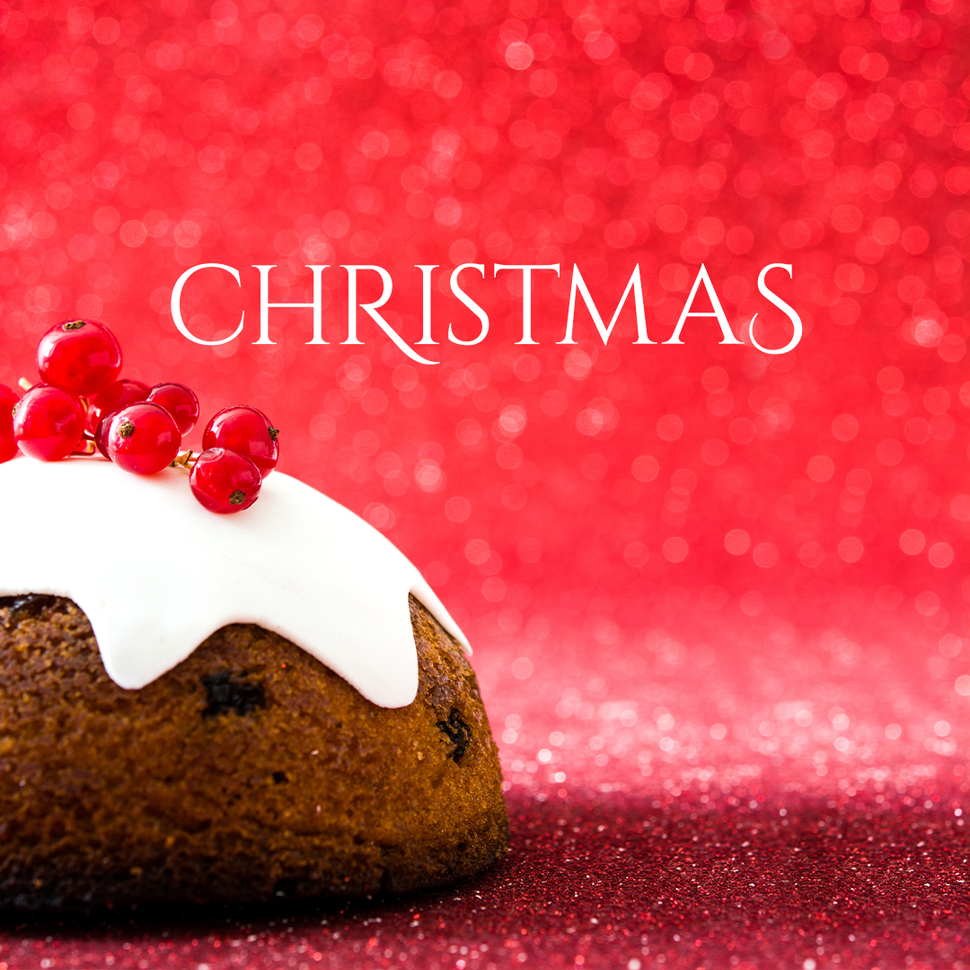 Christmas Time! 
Tis the season once again! Anyone who is wonderfully organised already knows that the countdown has now begun. 25 days until Christmas and a little chocolate door to open everyday. For others who missed out on Advent Calendars (we're sorry - they sell so fast) we suggest just buying chocolate everyday - because we know you're worth it! (And more to the point - who could ever say no to that proposition?) 
So whether you're stuck in the endless loop of 'I can't believe it's December already' or simply counting down for 2021 to be over and done with - here at Kelly's we've got you covered for the holiday season. For both the Christmas elves and Grinches in your life!  
It's beginning to look a lot like Christmas…
So snow may not be falling (here in the Netherlands at least) but the weather has most decidedly taken a turn for the worse. Or better - depending on your outlook! 
Yes, the mornings may be colder, the nights darker and somehow the days feel longer than ever before. But that feeling of coming home, sticking the heating on, feet up and cracking open a box of early mince pies in front of the telly is simply unbeatable. The cosiness can only be enhanced with a trusty cuppa tea, visiting family members and a beloved pet or two cuddling up with you! 
But what would any holiday season be without some festive snacks? 
We're giving you the best of the best. We know the Christmas stock has been out more than we like - it has simply flown off the shelves before we could even get it on there. (Legitimately, this author was witness to one customer simply plucking a full box of chocolate out of the delivery (we can't blame them - it was a tray of Terry's Chocolate Orange and we're only sad we didn't think of it first). 
So for those eager beavers who started preparing in October, or those, who like me, are always woefully unprepared for the holidays, we've got you covered. Topping up supplies or just getting them in in the first place - don't panic. There's plenty to go round! 
The 5 Best Christmas Treats
5) We like to start with number 5. A new one to the Kelly's Christmas Selection this year and originally a slow mover -the Terry's Chocolate Orange Truffles. What could be better than a Terry's Chocolate Orange? How about a sharing box of mini, rich tasting truffles! A creamy filling with a little extra crunch, this one may have started slow but has now built its fan base and is now going along with the rest. Highly recommend it if you want something sweet, without the temptation of over indulging! 
4) Full moon...half moon… Total Eclipse! A classic advert which stayed in the minds of Brits all around - Jaffa Cakes Hamper baby! This Yuletide, it comes in a handy little gift set, with the classic chocolate orange biscuits / cakes (we're not starting the debate again) and some equally delicious friends - small Jaffa nibbles, a cranberry twist version and the ever popular Jaffa cake bar. Stuck for present ideas? No problem, grab this beauty so you can also snaffle on 'em!
3) Now don't yell at me, many will say it's just the 'usual' Cadbury chocolate… but placing number three this year will be the Cadbury's Hollow Santa! (Sorry, not sorry) It's delicious, smooth dairy milk chocolate and it makes the best stocking filler! Chocolate shaped like Santa just hits different and we are prepared to die on this hill. Highly recommend - 10 outta 10. 
2) Coming in a very close second is… Black Magic! This is for those friends with exquisite, rich taste. It's a timeless selection of caramels, wholenuts and fruit creams wrapped in sultry dark chocolate. But it's so much more! It's sumptuous, superbly, smooth chocolate and really provides the perfect gift for all dark chocolate lovers you know! (And yourself of course…)
1) Coming in first place… After Eight of course! Is Christmas even Christmas if there is no mint chocolate involved? After Eight Tins sold out the first week of November, closely followed by the straws, tubes and orange twists. However, do not despair minty lovers all around, as arriving late (but better than never), is the brand new - After Eight Mojito & Mint! It's got the balance of minty chocolate goodness, with a fresh mojito twist. Treat yourself - it's Christmas after all! 
Hey, if you're not interested in the mojito part - no stress. We've still got the wonderful After Eight Bites available. And the Elizabeth Shaw Mint Crisps (both dark & milk chocolate so it's a win-win all round). 
That's the chocolate sorted, but that's just breakfast on the 25th… What about the main event? 
The Traditional Roast Dinner  
What you need and why it's amazing. 
So the roast dinner is a must for many on Christmas Day! The traditional turkey dinner dates back to the 16th century! Rising in popularity for many across Britain, with it being served instead of a goose (which you can see didn't come back in fashion after all these years). 
So with the turkey, potatoes and all the sides - why is it so beloved?
Simply put - it's heavenly food. Is it heavy? Yes. Is it kind of a pain to cook? Also yes (depending on your cooking skills.) But is it worth it? One hundred percent yes.  
So what do you need and how we can help: 
Turkey, it's an obvious one and we've got them all. Whether you need a little crown for just a couple people, a medium to feed the whole family or a large to keep those turkey sandwiches coming for days - swing by your nearest store to reserve or just buy them there and then! 

Small note relating to this - we've got plenty of Turkey Trays too! Whether big or small. Check them out by clicking the links! 

Stuffing - Paxo, Stove Top or Bisto, you can't really go wrong. It's hot water, a glob of butter and some magical mix of spices which just taste fantastic and really adds the finishing touch to any Christmas dinner. 

Roast Potatoes -  Easy peasy without all the pesky pealing. McCain's Roasts are fluffy and light  with a crispy outer shell (once cooked of course) and wonderful potato-y goodness within. 

Yorkshire Puddings - now this can be attempted from scratch, pushed a little along with a mixture, or just skip to the good bit with Aunt Bessies. 4 minutes in the oven for golden perfection. If there's not a Yorkshire lass or lad in your house to direct you - we'd suggest going with Aunt Bessie. 

Pigs in Blankets! We may not have the ready made this year but you know whats better than that anyway? Making it yourself. We've got unbeatable Irish sausage and bacon, simply cut and roll your own. There's nothing better than that feeling of accomplishment of having done it yourself! 

Gravy - It's the little things that add true perfection. Drizzle slowly over the top of your creation for that extra pop of flavour. Whether you use Schwartz or Bisto - turkey, vegetable or even beef - you can't go wrong really. A mix of flavours, it makes smooth and tasty gravy every time.

Cranberry Sauce - a dollop on the side to add a little extra zing! It's juicy, sweet and adds a boost of flavour to your favourite dish (perfect for the roast dinner really!) 
Now the vegetables we'll leave to you! We've got parsnips and peas a plenty by Bird's Eye! But carrots - it's best to go fresh! Want mash? We got Smash! Want mint sauce instead of cranberry - consider it done!  Want to add something non-traditional? Knock yourself out - it's your meal. Your rules! Your holiday! 
You've got to get the timing of cooking down to perfection. The turkey has to be repeatedly basted so it doesn't go dry. Watch the Yorkshire puds like a hawk so they don't burn and remember to actually add water to the vegetable steamer (it may seem ridiculous but it has happened to someone I know, who shall remain nameless…)
A Merry Christmas to you all! 
So we've gone over the chocolates, we've covered the roast… What's left? We could tell you about mince pies until we're blue in the face. However it's truly best to just experience them for yourself (Small fact before you ask: no, it's not actual mince meat - it's a fruity sweet mix in a crumbly buttery pastry! No idea why it's called mince - will research for the next Christmas blog. I promise!)
We could also try and sell you on Christmas Crackers! Full of jokes, toys and party hats, they add those little finishing touches which make your Christmas really complete! But it's another thing you simply need to learn to love! Pop one with a loved one, and see who wins the wonderfully stylish crown within - why not?
There's little more to add this time. So for this holiday season, we simply want to wish you all a very Merry Christmas! Have a Happy Holiday! And thank you, to every single one of our customers, who have supported us throughout the past year. 
Wishing you a very Merry Christmas & a Happy New Year from the entire Kelly's Team!