Login
Log in if you have an account
Dont have an account? Register
Someone say Cheeky Nando's?
20 Feb 2020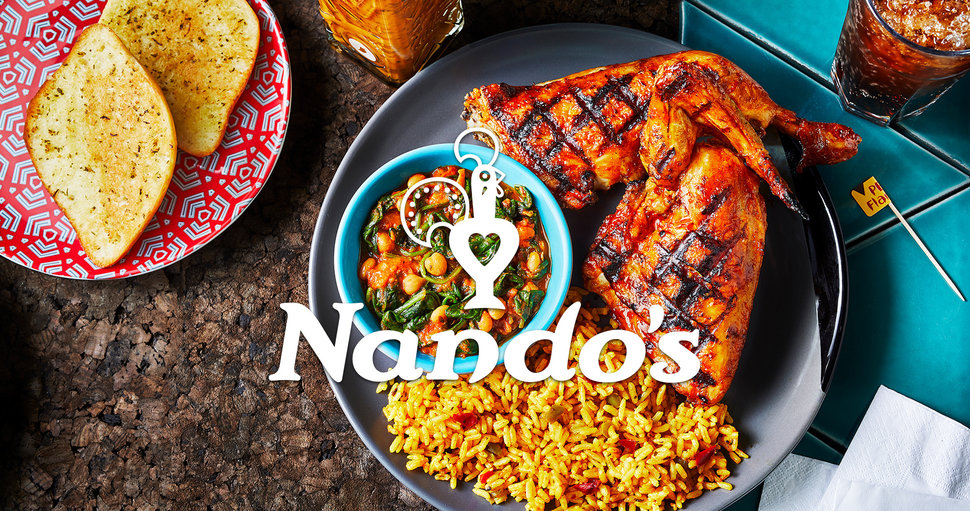 The Netherlands is a beautiful country. With its rich, interesting history! Gorgeous landscapes and famous flowers! And more bicycles than people! One thing missing? A cheeky Nando's!
Although known as a staple on any British high street, Nando's actually originated in South Africa and rose in popularity with its specialised Portuguese-style Peri-Peri chicken.
So what does Nando's serve?
The short answer: Chicken! The long answer: Amazing chicken in wonderfully different ways! Have a whole chicken, wings or a breast – it's all marinated for 24 hours in their classic Peri-Peri sauce and then flame grilled to the level of spice you love (and can handle!) Have it in pita bread, a wrap, or a burger - whichever way you want.
Now here is the question: How can you have the amazing and classic taste in your own home? (Besides opening your own Nando's branch here)
Well here is the good news – it's easier than ever before! Here at Kelly's we have all levels of spice from Nando's! Whether you're more of a Lemon & Herb lover or you like it as spicy as possible with the Hot Marinade. Add just a little heat with the Garlic Peri-Peri Sauce drizzled on top!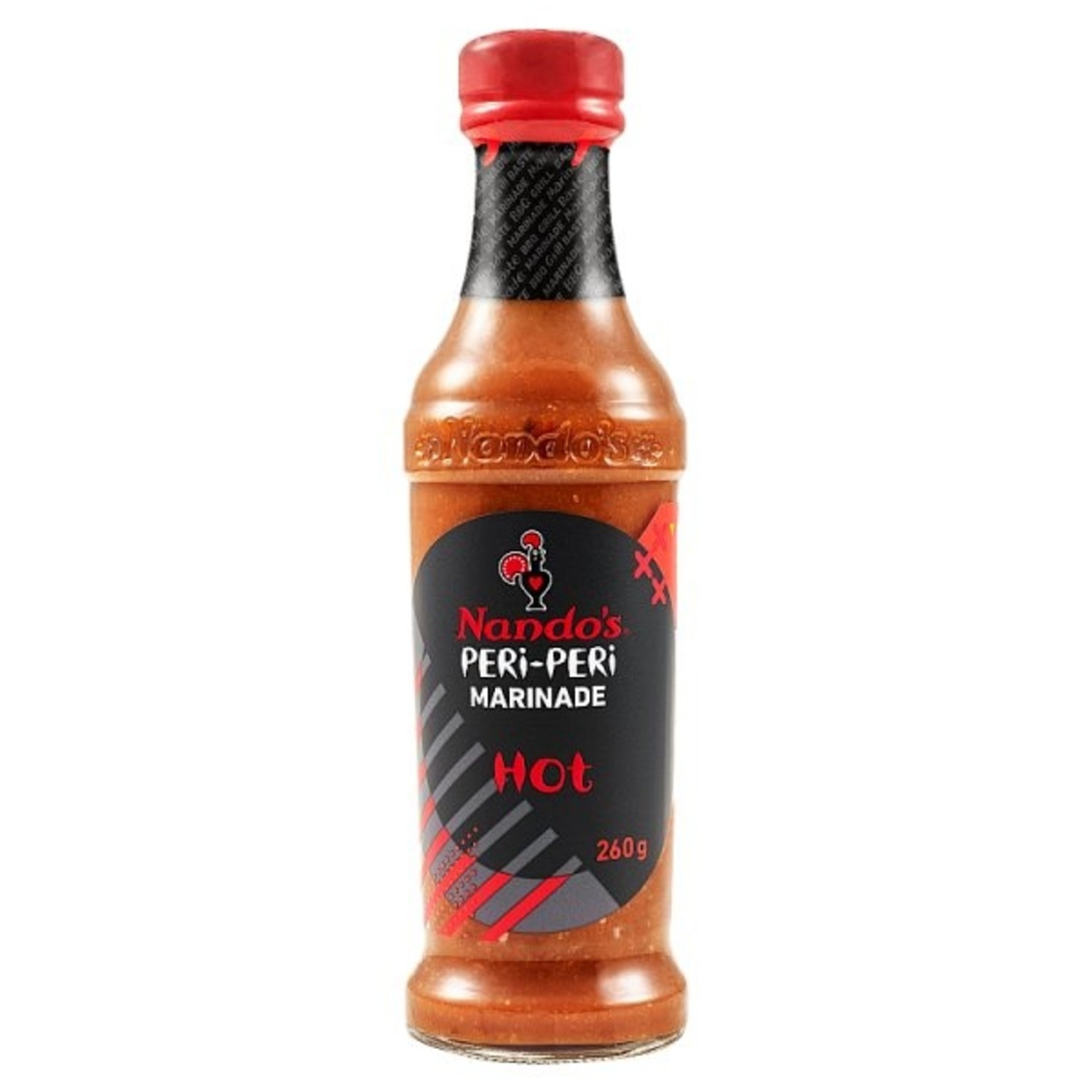 What have we got?
So first up is the Bag 'n' Bake! Nando's have mixed Peri-Peri (African Bird's Eye Chilli) with garlic, lemon and a pinch of tasty herbs! Simply grab some chicken of your choice, pop it in the bag and shake so the spices are evenly spread and really marinate in the oven. Depending on the level of spice you love depends on the bag you grab! Lemon and Herb for those whose palate isn't a fan of heat! Or the hot bag for those who love the spiciness! Unsure? Go for the (happy) Medium. This bag makes juicy chicken with a flavour experience that'll fill your stomach but always leave you craving more!
Now imagine you've made this juicy chicken perfection and it's almost ready to share! Just one thing missing… that extra drizzle of Peri-Peri sauce! Let's say you went for the medium bag 'n' bake but want to work towards having a hot one – this is the perfect training, simply add a small drop or two on top to add an extra boost in flavour and spice!
Not fancying a bag 'n' bake? No problem! Grab a fiery Peri-Peri Marinade! Now if you grab the hot one – Be Careful! It comes with a real kick! For the best experience, pour at least half of this bottle over 500g of chicken or meat and let it spend a while bathing in Peri-Peri goodness. Haven't got the patience? (Me neither!) Pour it over your chicken, cook fully through and use the extra marinade as a sauce! Massage in the Nando's Salt to get the full pop of flavour!
For those in a hurry but want the amazing Nando's taste grab the easy Pan Fry Garlic or Medium Peri-Peri and have a sizzling night faster than you think! It's great for an easy, fast, fiery stir-fry!
And the perfect finish - you've made a gorgeous sandwich with your leftovers from your Nando's night. Lettuce, onion, tomato, and chicken – what's missing? Creamy mayonnaise and you guessed it, spicy Peri-Peri in the Perinaise Sauce! It adds an extra bite to your typical sandwich. Alternatively, use as a spicy dip with nacho chips! Or even better – Nando's crisps! Chargrilled or Hot? We have both available! 
So Cheeky Nando's anyone?
Choose your wrap or burger buns (we have both!) and then you just need your favourite veggies to make the perfect mix of flavour.
So if you're craving your favourite Nando's meal and unsure where to look, look no further than Kelly's Expat Shopping! New to Nando's? See why people love to grab a cheeky one today!