Login
Log in if you have an account
Dont have an account? Register
Spooky Scary Skeletons! Happy Halloween here at Kellys!
14 Oct 2022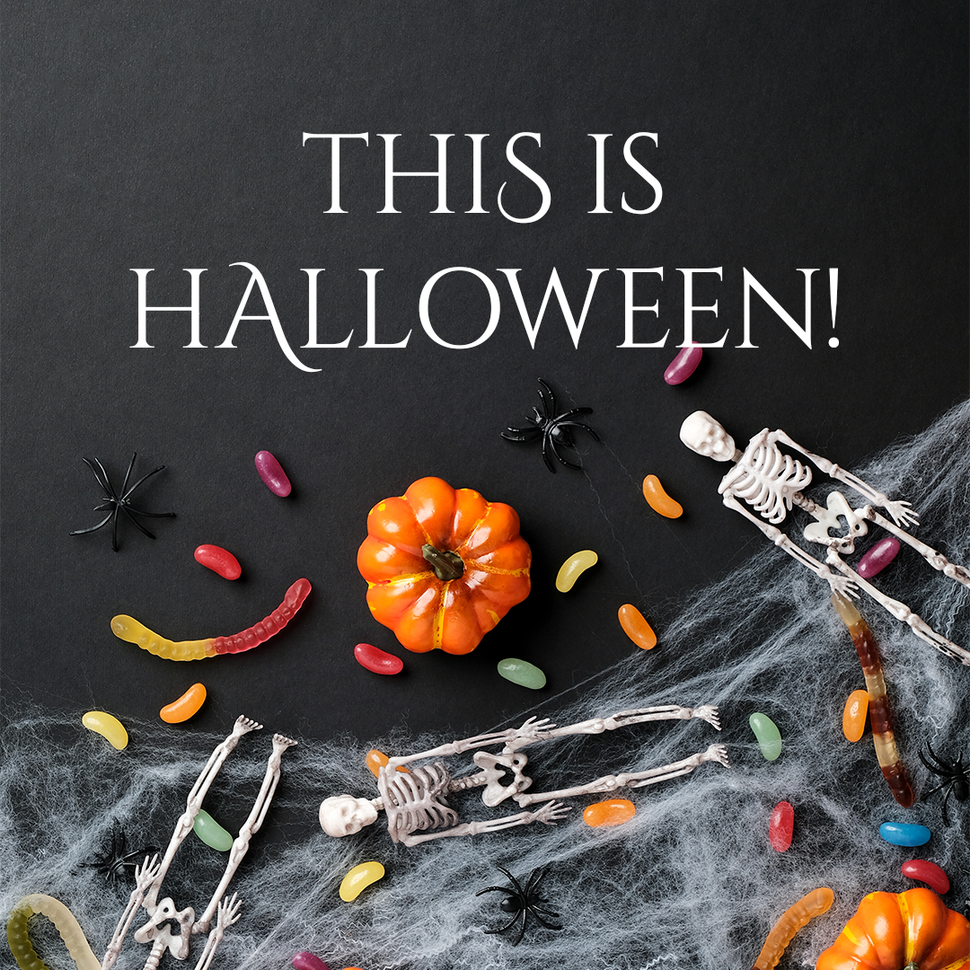 Happy Halloween here at Kellys!
Tis this time for spookiness, for goblins, ghouls and things going bump in the night! But here at Kelly's... it's time for sweets! For Frank to come & guard some pumpkins and some wicked additions to the shops! So let's have a look at what stock we are selling, who is guarding the doors at each shop and whether or not pumpkins will be available this year (Spoilers: the answer is yes!). 
Halloween Itself
Known across the world as one of the spookiest nights of the year, where the veils between the world of the living and the world of the dead is supposedly thinner and ghosts come back for a full on haunting.
Halloween itself traces back to the ancient Celtic festival known as Samhain (pronounced as 'Sown'). Spirits good and bad came back to return to their homes, so people dressed up as to ward off the evil and lit bonfires to keep them at bay. During the eighth century, Pope Gregory III assigned the first of November as the time to honour all saints. This meant that some traditions of Samhain were then incorporated into All Saints Day and the 31st October became known henceforth as All Hallows Eve. 
This later evolved into Halloween itself - with candy, trick or treating, carving jack-o-lanterns and enjoying spooky movies! 
Halloween Here at Kelly's 
For all you regulars out there - you would have seen Frank the doorman outside Wassenaar's door every year guarding the pumpkins, commenting on how your moustache reminds you of his mother and seeing his eyes light up and follow you on your way through the doors! 
In Den Haag, three witches hover over a cauldron casting spells as you pass and stirring their mysterious potion. The eyes light up with glee when they see customers they can sacrifice to their potion and they cackle as you enter (and if you're lucky enough to leave!).

Well there are two new additions to the Kelly's Halloween family! There is now the fortune telling witch hidden away in Amsterdam. Get too close and she'll cackle with glee as she reveals your future.  If you trespass on this place, she will cast as spell to remove your smile from your face! Beware all those who enter on Ferdinand Bolstraat. 

Last but not least (and perhaps scariest of all)  is the seven foot witch who will greet you at Utrecht's store. Leering as you walk past - careful when you enter - she may cast a curse upon you! There will be cobwebs, pumpkins and decorations galore in all our stores to celebrate Halloween and bring a little of the spooky spirit to our stores! 

Please do be aware when bringing younger children, they maybe a little spooky but it's just in the good fun of Halloween! 
The Most Important Part: The Candy 
This year at Kelly's we are stocking up and getting you ready for Trick & Treater's (or just for yourself)! The classic Buttons sharing bag is back, filled with multipacks which are perfect for when witches and ghosts come knocking! We also have Skittles sharing bags for those with a sweet tooth who love candy over chocolate. And of course, no Halloween would be complete without the Goo Heads Cream Eggs! Whether you buy the five pack to share (or not!) or the singles to share (or not!). 
Stock up whilst you can, stock flies off our shelves faster than a witch on a rocket broom! 
Pumpkins! 
They are back! Going to all four stores get your pumpkin ready for some carving fun. Whether you need a little practice pumpkin, draw out your design with a lot of love and care or freestyle and see how it turns out!

Easy steps for perfect pumpkins:
1) Carve a circle into the top of the pumpkin (do it as an angle so you have a little lid for the end).
2) Pull out all those gooey insides! Get scraping to get every last seed and pip! (Top tip: Do not do what this writer did and throw the innards in your garden, unless your goal is to have an impromptu pumpkin patch for the following year)!
3) Sketch out the design you want on your pumpkin with a thick black marker. Use your imagination (or Google for some inspiration!) 
4) Get carving - use a sharp knife for sharp lines! If you cut something off by accident you can use a toothpick to put it back in to it's proper place (extra handy for when you're carving the mouth and keep messing up teeth!) 
5) Add a light (fake tea lights are available all over the Netherlands to avoid fire hazard) turn off the lights and enjoy your masterpiece! 
So come on by any of our four stores and pick up your perfect pumpkin this Halloween! 
(Please note we do not ship pumpkins - they will get bruised, not survive the travel & weigh a lot which makes it impossible we're afraid!)
See you sooooon...
So with all this in mind we hope to see you in store soon! Look out for decorations going up the first week of October, the spooky witches in Amsterdam, Utrecht & Den Haag and good old Frank in Wassenaar. 

Wishing you all a spooktacular Halloween! 
Looking for something in particular? Have a Halloween story to share? Let us know in the comments below!