Login
Log in if you have an account
Dont have an account? Register
Stranger Things – Where can you find your own Eggo?
02 Sep 2019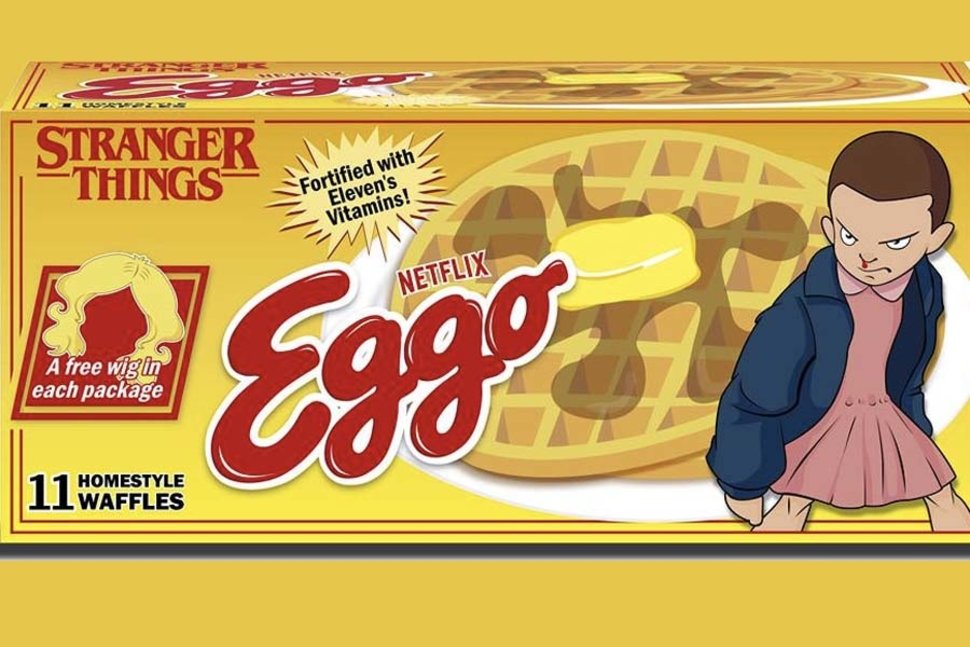 Eleven's obsession has spread worldwide with people dying to find Eggo's here in Europe. Made by Kellogg's and sold in the United States – it's going to be a difficult task.

I'm not going to use click bait to make you stay and promise you Eggo's at the end of this blog – BUT WAIT! We have basically the same thing. We have quick and easy to make McVitie's Waffles, which taste delicious. Or, we at least have the perfect ingredients to make your own. Let me explain the differences and help you get your dream waffles!
At its core? It's a waffle. Kellogg's finest frozen waffle was the only thing Eleven could steal to eat on the hit TV show Stranger Things. Sold in America, you can get the classic frozen waffle everywhere you look. Want a twist on the original? You can look out for all the various versions including miniature, blueberry, chocolate chip, strawberry and more!  Easy to prepare, all you need to do is pop them in the toaster or heat them up in the grill and you have waffley goodness on the go.
McVitie's holds a dear place in the heart of Brits everywhere. The maker of possibly the best biscuits in the world, they have now branched out into the world of waffles. To show you the comparison to Kellogg's Eggos, we've simply but them side by side, you be the judge!
Ingredients
McVitie's Toasting Waffles
Kellog's Eggo Homestyle
 Wheat Flour

 Enriched Wheat Flour


 Water

 Water

 Vegetable Oils (Palm, Canola)

 Vegetable Oils (Palm, Canola &

Soy

)
 Whole Eggs

 Whole Eggs


 Raising Agents (bicarbonate soda)

 Leavening (bicarbonate soda)

 Sugar

 Sugar

 Salt


 Salt

 Soy Lecithin


 Soy Lecithin

 X

 Whey

 X

 Beta-Carotene

 Natural Flavouring


 X
Preperation
The way of preperation is identical as you toast the waffles between 30 and 40 seconds on a low setting in your bread toaster.
Add some chocolate chips, whipped cream or drizzle some maple syrup on top for the perfect serving. Autumn is fast approaching and there's nothing better than a toasty waffle on a cold morning to get you going!
Want your own homemade waffle?
Then look no further than Kelly's Expat Shopping for the perfect ingredients. There are thousands of recipes out there so pick your favourite and come grab your ingredients!
We sell everything from the Free Range Eggs you need to Tate & Lyle's unbeatable Granulated Sugar. From McDougall's all-purpose flour to the perfect Dr Oetker baking powder. Don't forget the Crisco All Vegetable Shortening to add that moisture, Elmlea Double Cream for that texture and a pinch of salt for flavour – we have it all!
Try it for yourself!
Conclusion
Whether you're a waffle making extraordinaire, a total rookie or want to get pre-made perfection with McVitie's Waffles– come down to Kelly's and see what suits you best!
Already tried the McVitie's Waffles? Let us know your thoughts in the comments below. J