Login
Log in if you have an account
Dont have an account? Register
Thanksgiving is coming! What We're Thankful For!
12 Nov 2022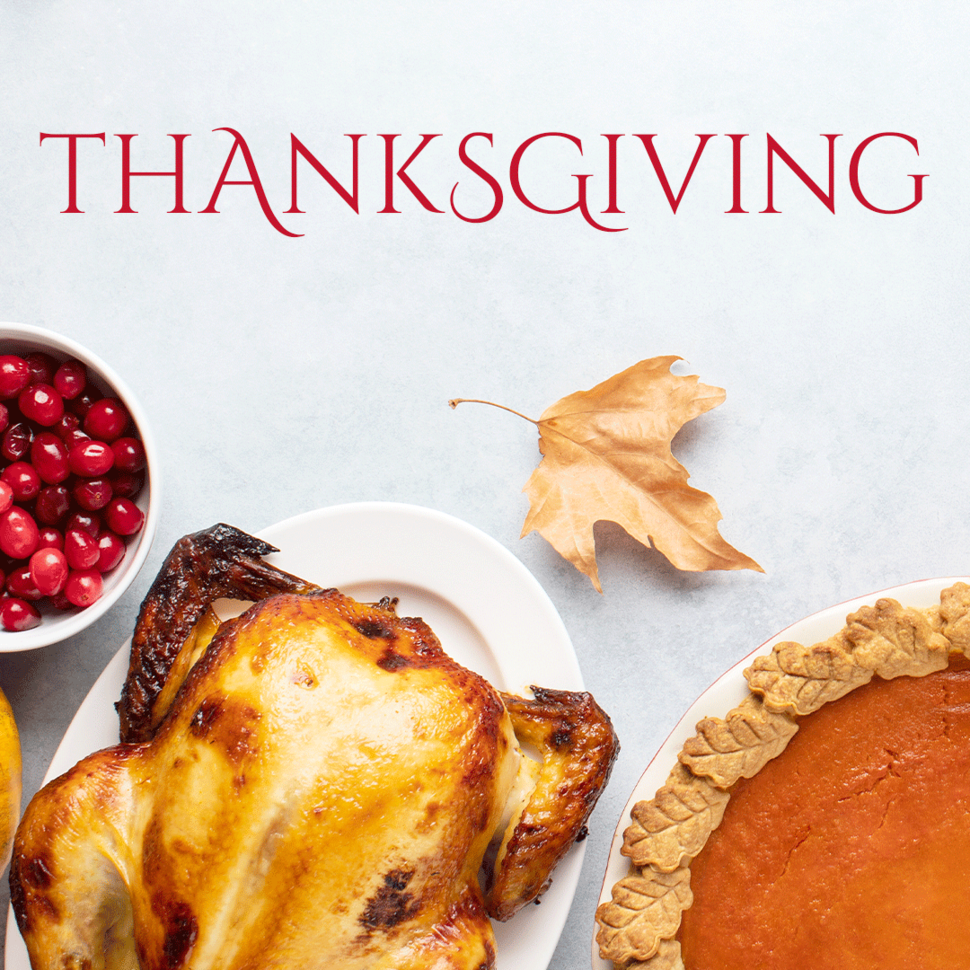 Thanksgiving! 24th November 2022! 
This is for all our lovely American customers, and those who are just a fan of the Thanksgiving spirit! Whether you grew up with it and went around the table each year stating what you were thankful for, picked up the traditional dinner from a friend or started on your own after watching all your favourite American shows host extravagant Thanksgiving roasts year! 
Thanksgiving for many is a time to reflect on the year, give thanks and spend time with your loved ones. So why not make it extra special this year with some goodies from Kelly's! 
Here at Kelly's....
We love a little Thanksgiving goodness!
It was first celebrated at the, aptly named, 'First Thanksgiving' after Pilgrims had the first harvest in the New World in October 1621, and was attended by Native Americans and Pilgrims alike. They gathered together to enjoy a three day feast and gave thanks for the healthy harvest, a successful ship landing and much more that happened during the year. Throughout the years Thanksgiving was celebrated on and off nationally, until President Abraham Lincoln declared it was in fact a national day on the last Thursday of each November.President Ulysses S Grant followed up on this, signing Thanksgiving into the Holidays Act law - officially making it a yearly appointed federal holiday in Washington. This was followed 15 years later with an act by Congress making all federal holidays a paid day for all federal workers throughout America. 
The spirit of the very first one is still echoed in the Thanksgiving you know today! Enjoying a plentiful meal with dishes typically indigenous to American - turkey, potatoes, stuffing, corn, cranberries sauces and the scrumptious pumpkin pie.
So nowadays, it's a day off to spend with the family, your friends or on your own enjoying a turkey sandwich and watching a parade or a NFL game!  (This year there are three major games lined up: Buffalo Bills at Detroit Lions, New England Patriots at Minnesota Vikings and New York Giants at Dallas Cowboys - it's triple-header slate lined up - So there is plenty to keep you entertained). 
What You Need for a Perfect Thanksgiving Dinner 
Well first things first, let's get the big one out of the way - Turkey time! We've got the following sizes to suit any event: 
Prim's Turkey Crown -  2kg  -  €26,95
Perfect for those in the thin Amsterdam homes with little kitchen space, students determined to give a Thanksgiving roast a whirl with no prior turkey making experience, those with only one or two joining for the celebration or a meal-prepper looking to enjoy a turkey filled week! Small and easy to make this 2kg turkey can feed up to 4 people.
To thaw in the fridge, it takes 24-48 hours so make sure you get it out to defrost in time for the big day. 
Norland Small Turkey -  3.7-4.4kg  -  €28,95
This one is just a little larger with the turkey legs too (unlike the crown which is just the body of a turkey). It can feed up to 7 people - so it's small but mighty.  Taking a little longer to defrost (48-72 hours to defrost in the fridge), this Norland small turkey is for the whole family (with a little extra left over for those sandwiches!)
Norland Medium Turkey -  4.6-5.4kg  -  €37,95
We are getting to the party turkey. For those with a decent sized oven, the medium weighs in between 4.6 - 5.4kg so come prepared to carry this one home! Taking 72-96 hours to defrost in the fridge, it can feed around 10 people in one sitting but does take some cooking time so be prepared for around 4 hours basting and rotating that turkey to perfection.
Norland Large Turkey -   5.6-7.4kg  - €49,95
Now this is the big one! The one that takes a little extra time, a little extra attention and a big oven to squeeze into! Taking around 96 hours to defrost in the fridge, you need to make sure you pick it up well in advance for the holiday and clear space in the fridge so it can sit and defrost in peace. Weighing in between a whopping 5.6-7.4kg get ready to heave this one home. And once you've got it - it takes around 4 - 4 and a half hours to cook. The bright side? This beauty can feed around 14 people - so invite your grandparents, siblings, cousins, friends and neighbours and get the whole family around to enjoy! 
Now what else do you need? 
Let's just make this easy with a mini list! Whether you need a little reminding (I'm lost without a shopping list), are making this for the first time and have no clue how to start (which was me last year trying to stuff a turkey) or you are looking for a little something extra. Here at Kelly's we have all the goodies for an unforgettable Thanksgiving dinner. 
1) Turkey (See above!)
2) Stuffing - With three types of Stove Top, and two types of Paxo -  we've got you covered if you want to stuff your turkey or just enjoy on the side!
3) Cranberry - No roast would be complete without a healthy dollop of cranberry sauce to balance out that savoury with some sweet! 
4) Gravy - Bisto or Schwartz? - No roast is complete without it. Whether you love a little Bisto, a slightly thicker gravy with McCormick or a classic Schwartz mix. Packed with flavour and perfect for the finishing touch to any meal. 
5) Corn - It's corn! Like the original Pilgrims having a luscious meal before us, corn is a delicious addition to the table. 
The extras? Well here we have the turkey roasting trays you'll need, the Campbell's Cream of Mushroom Soup, Chestnuts for roasting and much more.  Check out the full selection on our Thanksgiving page. 
The Most Important part? Pumpkin Pie for Dessert! 
Not listed above is the traditional Pumpkin Pie for dessert! But do not panic - we've got you covered. With not one... not two... but three different types of Pumpkin filling to enjoy and an easy, ready to be filled pie crust by Keebler. 
If you're looking for a lot - try E.D Smith Pure Pumpkin. It is low in calories, has zero fat and is a superb source of Vitamin A and Fibre. The plus? One it's open you can simply freeze it in an air tight container for up to three months. So whether you're looking for the perfect Thanksgiving pumpkin pie or want to make Pumpkin bread or a soup - E.D Smith is the one to try! 
America's Finest! Ready to use pumpkin makes making pumpkin pie a whole lot easier. No more cooking, skinning and straining pumpkin. Just mix it up with sugar and condensed milk and pour it into your ready-made pie crust!
Last but not least - Libby's! 100% Pure Pumpkin, that's it. It does what it says on the tin! All-natural, gluten free no GMO ingredients - you can use it for the classic pumpkin pie, delicious pancakes, in a smoothie, pumpkin spice lattes - whatever your heart desires!
Happy Thanksgiving
So whether you're looking to get a large turkey, a little pumpkin pie goodness or just want to dollop cranberries on everything - we've got you covered! Come celebrate Thanksgiving with the whole team here at Kelly's Expat Shopping. 

Happy Thanksgiving everyone!