Login
Log in if you have an account
Dont have an account? Register
We Wish You A Merry Christmas!
01 Dec 2022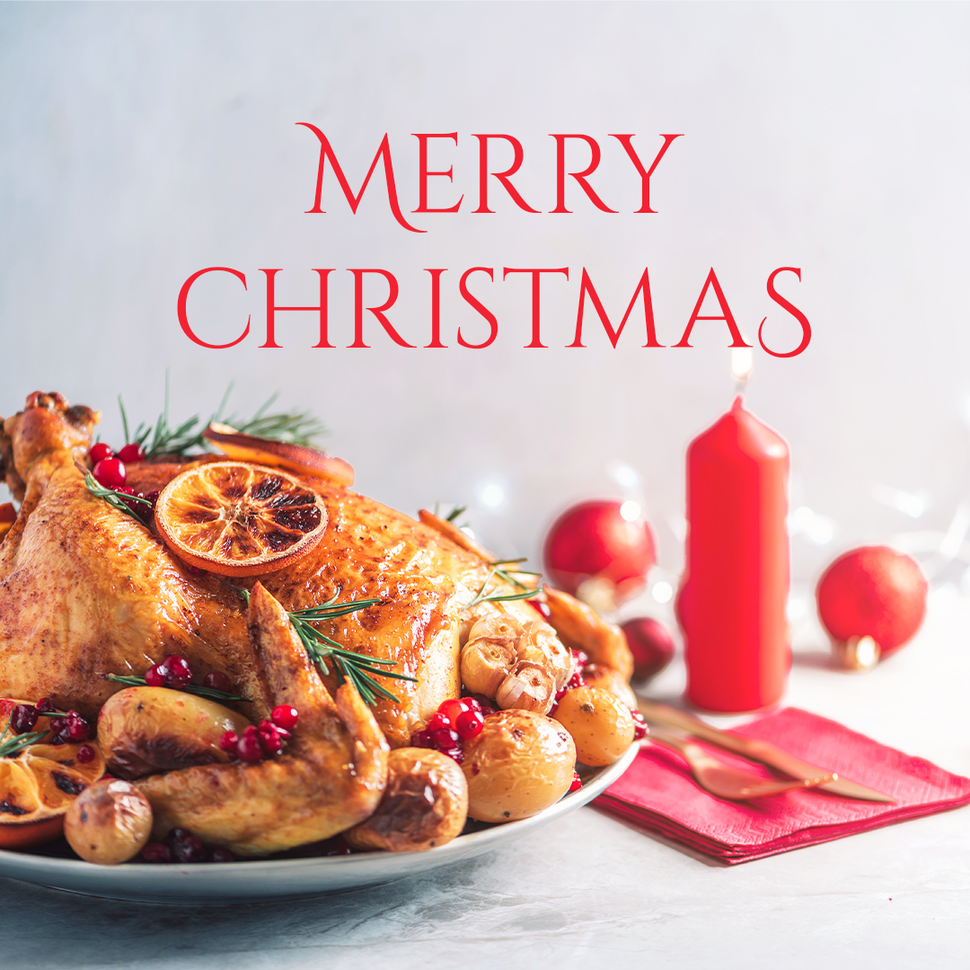 We Wish You a Merry Christmas! 
We say it every year - Christmas is coming (and it's always faster than you think)! The weather has officially dropped from 40 degrees to about 14. The typical Dutch rain is back with a vengeance and everyone has pulled their wooly coats out of hibernation to wrap up against the wind. Yet we don't let this gloomy weather put a dampener on our festive moods!  2022 has flown by in the rush of a post Covid world and what a fantastic year it has been over here at Kelly's Expat Shopping. 
With the new opportunity coming up in Utrecht, we opened a brand new store on the Nachtegaalstraat to huge success! Secondly, our store in The Hague has had a wonderful renovation, fitting in new shelves for extra display space, moving the freezers for a more open layout and a whole switch around of products for the shop! Highly recommend stopping by if you fancy a wander in the city.  (The roadworks are in place outside - but there is parking at the Albert Heijn just 5 minutes away from the store) And we would be remiss, of course, if we did not mention our gorgeous Amsterdam and Wassenaar stores. Filled to the absolute brim with goodies, these two have continued being bigger and better than ever before. Amsterdam has taken first place for the amount of footfall - with more of you wonderful people going in than ever before! 
So looking ahead, we don't know about you guys, but here at Kelly's we are excited! The goodies hit the shelves early this year as the warehouse was over-flowing with Christmas in September (and we do mean over-flowing - over eighty pallets landed alongside our regular delivery of British & American products!) 

This blog is going to do a dive into what we have to offer - the chocolate, the sweets & the turkeys and a little thought to what the New Year shall bring. 
The Crown Jewel - The Roast Dinner. 
It wouldn't be Christmas without the roast dinner to really celebrate. The smell of a crisp turkey wafting through the home. The urge to open the over door just to check on those Yorkshire puddings (don't do it! they'll deflate!!). The stuffing, the veggies, the mashing of potatoes! It's simply not Christmas if you've not spent 3 hours in the kitchen preparing the perfect meal. You can get all the goodies listed here at Kelly's Expat Shopping. So for the turkey, why not check out ours?
Well first things first, let's get the big one out of the way - Turkey time! We've got the following sizes to suit any event: 
Prim's Turkey Crown -  2kg  -  €26,95
Perfect for those in the thin Amsterdam homes with little kitchen space, students determined to give a Thanksgiving roast a whirl with no prior turkey making experience, those with only one or two joining for the celebration or a meal-prepper looking to enjoy a turkey filled week! Small and easy to make this 2kg turkey can feed up to 4 people.
To thaw in the fridge, it takes 24-48 hours so make sure you get it out to defrost in time for the big day. 
Norland Small Turkey -  3.7-4.4kg  -  €28,95
This one is just a little larger with the turkey legs too (unlike the crown which is just the body of a turkey). It can feed up to 7 people - so it's small but mighty.  Taking a little longer to defrost (48-72 hours to defrost in the fridge), this Norland small turkey is for the whole family (with a little extra left over for those sandwiches!)
Norland Medium Turkey -  4.6-5.4kg  -  €37,95
We are getting to the party turkey. For those with a decent sized oven, the medium weighs in between 4.6 - 5.4kg so come prepared to carry this one home! Taking 72-96 hours to defrost in the fridge, it can feed around 10 people in one sitting but does take some cooking time so be prepared for around 4 hours basting and rotating that turkey to perfection.
Norland Large Turkey -   5.6-7.4kg  - €49,95
Now this is the big one! The one that takes a little extra time, a little extra attention and a big oven to squeeze into! Taking around 96 hours to defrost in the fridge, you need to make sure you pick it up well in advance for the holiday and clear space in the fridge so it can sit and defrost in peace. Weighing in between a whopping 5.6-7.4kg get ready to heave this one home. And once you've got it - it takes around 4 - 4 and a half hours to cook. The bright side? This beauty can feed around 14 people - so invite your grandparents, siblings, cousins, friends and neighbours and get the whole family around to enjoy! 

The extras? Paxo's stuffing, Bisto's gravy, Birds-Eye Mixed Veggies, Ocean Spray Cranberries - we've got it all. So invite the entire family round! There is no more Covid restrictions so we say why not throw a party? 
Christmas Crackers!
Let's talk Christmas Crackers! Another vital part of any Christmas tradition is the sharing of crackers! We don't mean the type you put with cheese. 

According to the good folks over at whychristmas.com - the Christmas cracker was first created way back around 1845-1850, in the heart of London by the sweet maker called Tom Smith. So in 1861 he launched his new range of what he called 'Bangs of Expectation'! A fun twist of your typical sweets, he wanted something that would be fun to pull apart and then enjoy the sweets within. 
His three sons continued the company, with his son Walter, introducing the hats found inside! They built themed crackers for single men and women, fancy crackers for royal coronations and much more. This is the Tom Smiths we have in store to this day. Luxury crackers in a variety of colours and patterns, with amazingly useful toys hidden within.
Simply pull them apart with a bang and if you have the bigger (winning) end, you can enjoy a toy/gift, paper crown and a small joke or riddle to share! For the little ones we even have Giftmaker Santa & Friends crackers, Mini Gold and Silver crackers with a sticker, little hat and joke/ motto within.
The Stocking Stuffers, Christmas Goodies & The Treat Yourself Presents!
Now the bit you've been waiting for. What have we got this year in terms of chocolatey, sweet delights? Well get ready for a bigger selection than ever before. Put into four categories: Cadbury's Bests, Stocking Stuffer, Selection Boxes & the Fancy Ones for sharing! 
We've attached the link to each product in case you want further information, see something you've been looking for or just fancy adding a little to your basket!
We really added to our usual collection to make sure all your favourite brands were in stock. Even in a post-Brexit world we do our best to import the best for you. Of course, there is so much more. We haven't even gone into the amount of Christmas biscuits we've got available! We're looking at Fox's Fabulous Selection, McVitie's Chocolatiers Choice, McVitie's Classic Victoria collection and Paterson's special shortbread assortment! Instead of giving yet another list of everything, we'll just let you know the best sellers by the cities we're in! 

The favourite this year (so far) in each shop: 
Biggest seller in Utrecht: Fox's Chocolatey Assorted Carton 
Biggest seller in Amsterdam: McVitie's Family Circle
Biggest seller in The Hague: Fox's Fabulous Cookie Assortment
Biggest Seller in Wassenaar: Oreo Festive Selection
If you want to see the full biscuit selection you want to share this Christmas, check out this link! 
Last but not Least Mince Pies & Christmas Puds! 
Yes - we do have them! It wouldn't be Christmas without a traditional Christmas Pudding and a couple mince pies to snaffle on. With Walker's Mince Pies, Glenfiddich Whiskey Pies and of course, the number one favourite in all stores - Mr Kipling Mince Pies are available. We got them in store in October (which some say is too soon, but honestly we could eat them all year round) so stock up. And the Matthew Walkers Christmas Puddings are now in store - Luxury, classic and gluten free. So pick your favourite and enjoy lighting them on fire before tucking in!
Visiting Our Stores
As with everything in this blog - once it's gone. It's gone! So stock up on the goods whilst we've got them because the stores have never been busier. Wassenaar is packed to the brim, especially on the weekend!  Don't worry though, with free parking available all around Wassenaar and a parking garage at the end of our street, you can swing by any time and get your goods. 
Amsterdam parking is a little trickier (as everyone knows!) but there are plenty of side streets you can find a spot on. We're also super easy to reach by tram or metro - just hop off at De Pijp stop and we are a 2 minute walk away. We can also recommend just parking at the RAI if you're going to do other shopping in the city centre also. It's just one metro stop away to the Pijp so you don't have to carry your Kelly's shopping too far. You can park up, head into the city centre and visit us on the way back. If you scan your OV Chipkaart on the way out and you've been into the heart of the city you can get parking for as little as 1 euro! 
For Utrecht, parking is free on Sunday all along Nachtegaalstraat. There is also paid bay parking available on Maliebaan - just a two minute walk away which typically has plenty of spaces. Not only this, one of the main bus stops to and from the city is on our door step - Stadsschouwburg. So it's easy-peasy to visit our busy and bustling store!   
Lastly, a special shout out to our customers who have loyally visited our store in The Hague all these years and in particular, for persevering through the last couple of hectic roadwork-filled months. They've completely dug up the street all along the Zoutmanstraat and stopped the tram coming that way whilst they replace the tracks. However, our wonderful customers have been coming from Tram 17 on Elandstraat, parking along side streets or at the nearby Albert Heijn (which has free parking if you're there for less than 2 hours!). Or you can cycle or walk up to our store to get your goods as it's still open for pedestrians!
We want to say a huge thank you for your patience during this busy time. We know it's not as easy to visit as before but you've all been fantastic and kept us busy. And if you've not had chance yet - please do come and visit! We're ready for Christmas, we've got new shelves up so the shop is fuller and prettier than ever before! The last bit of good news? The road works will be finished around 23rd December and the tram will be stopping basically outside our front door! 
Still not convinced to come visit? No stress - you can order online and have your favourite items delivered straight to your door instead! 
So here is to you! Merry Christmas, Happy Holidays and wishing you all a truly fantastic New Year!
From the whole Kelly's Team. x