Login
Log in if you have an account
Dont have an account? Register
Oh Sugar! - Different types explained
18 Oct 2019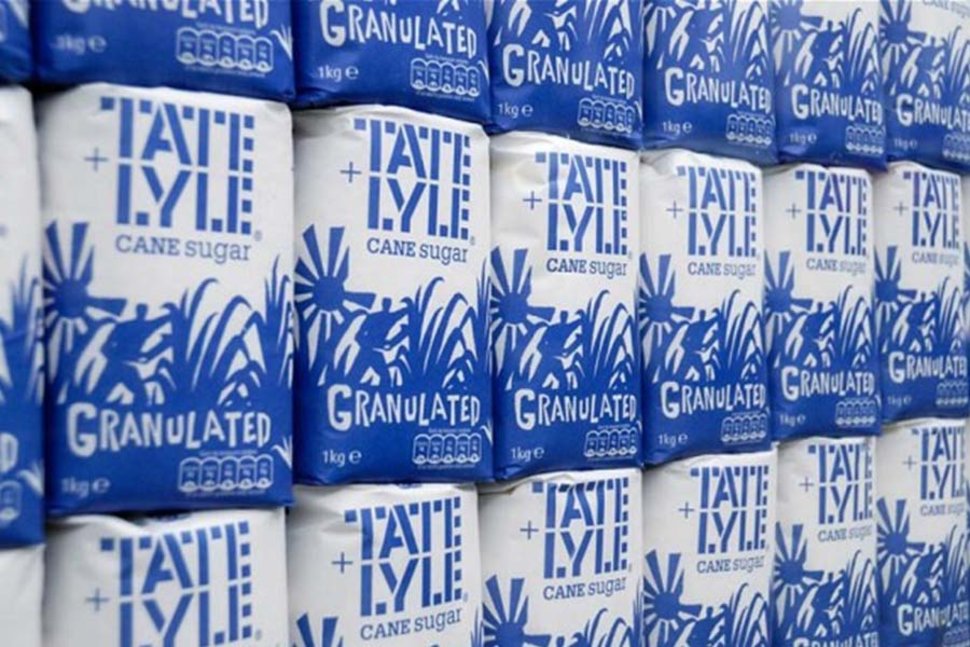 Scrumptiously, sweet sugar! Whether you sprinkle a little powdered sugar over your pancakes, add it to your baking or stir into your favourite drink– this delectably sweet carbohydrate is everywhere!
You have Granulated Sugar, Demerara Sugar, Caster Sugar, Muscovado Sugar, Soft Brown Sugar or ever Splenda! Whether you're looking to make those madeleine's sweeter than ever before or the perfect chocolate brownie – this list will take you through which sugar's are best and why!
Granulated Sugar (Tate & Lyle) 
We will start with the all rounder. The 'regular' sugar we all know is most commonly used in your hot drinks – tea, coffee and hot chocolate! Some people even like to add it to a hot blackcurrant juice!
Perhaps you're looking for a fine, none-sticky sugar to add a little sweetness to your morning crêpes! It can even be used if you're missing caster sugar and need it for your baking!
Whatever you like to make a little sweeter, look no further than Tate & Lyle's Granulated sugar. Their London refinery has been opened since 1878, so you know they're great at their work!
Caster Sugar (Tate & Lyle)
Tate & Lyle Caster Sugar! Known in America as Superfine Sugar, Caster Sugar is the perfect complement to your baking! Whether you're making buns, cakes, tarts, mousse or meringues – this sugar adds sweetness to anything you can dream of making! It even adds a classy (and sweet!) finish to the top of a gorgeous Victoria Sponge!
Sprinkle it on your pancakes, whip it into cream to put between your meringues or even use it with some cocktail recipes! This is a sugar that can do it all!  Having been treated to remove molasses, this light sugar softens easily into any baking you are making!
Muscovado Sugar (Tate & Lyle)
Tate & Lyle Dark Muscovado Sugar is one of the least refined sugars available. Quite often, the molasses released during the pressing of sugar is not removed, which means that the Muscovado sugar slightly sticks together, giving a bit of a toffee-like texture to it. All of this means that this sugar is beautifully suited to making a delicious crumble or rich tasting chocolate cookies!
We have both Muscovado Light and Dark Sugar here at Kelly's. What's the difference between the two? The amount of molasses they contain! The darker the sugar means the more molasses, which provide a more powerful taste! So whether you want the Light Muscovado or Dark Muscovado – both are available at Kelly's now!
Brown Sugar (Tate & Lyle)
Brown soft sugar is similar to caster sugar with an almost caramel-esque flavour and fine crystals. This sugar is great when baking brownies, cookies or shortbread!
How is it different to Muscovado Sugar? This one is firstly refined and molasses are removed. Then they are later added back into the sugar to get a certain level of sweetness! If you use the lighter version, it provides a less dominant taste than Dark Brown Soft Sugar, but both have a super sweet taste that melts easily due to their natural moisture. 
Demerara Sugar (Tate & Lyle)
Demerara sugar is a fruity, slightly spicier sugar! With bigger crystals than others (such as granulated, caster or brown), this one can add a little crunch to your chosen dish! Whether you want to create super rich tasting brownies, an added crunch to your morning porridge, or something wonderfully intense to stir into your afternoon tea! It's similar to brown sugar, with a slightly lighter taste and crunchier texture!
Grab a bag of this popular sugar whilst it's still on the shelves!
Icing Sugar (Tate & Lyle)
Whether it's ready to roll, or you add a drop of water and stir, icing sugar is simple – it's for icing! Simply pop on top of your beautifully crafted cake for the perfect finish! (You can add a drop of food colouring for an extra pop!)
Splenda
An artificial sweetener, Splenda provides a superb alternative to sugar! This sweetener can be added to your favourite cup of tea or coffee, used in baking or cooking or even sprinkled on top of a salad!  Priding itself on being zero calories, this sweet alternative is extremely versatile.
Conclusion
So there are all the different types of sugar we have here at Kelly's! Whether you go for the delicious Muscovado, the fine Caster Sugar or the all rounder Granulated Sugar - you can find the perfect sweetness here!
Let us know your thoughts and uses! And please do share your favourite recipes and which sugar you prefer!